These are courtesy of Ron Jacober's camera from the KMOX website.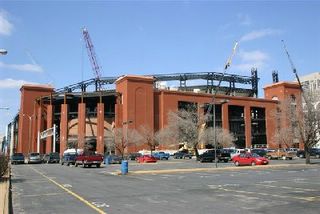 Looking west, the right field stands and concourse are coming together nicely. Busch Jr. is visible north, just at the extreme right side of this picture.
Right field and 1st base side stands as viewed from the current Busch sidewalk facing south.
Right field stands, viewed facing east/southeast.