All eyes tonight and tomorrow night will turn to Madison Square Garden, site of the Westminster Kennel Club Dog Show.

However, few eyes were aware of the Maximus Kennel Club Dog Show held earlier at Maximus Circle Garden. Since the more famous dogs tonight and tomorrow will get their night in the sun (?), I thought it would be nice to spread a little of the recognition around.
So without further ado, here are the winners of the 1st Annual Maximus Kennel Club Dog Show.
The Drug Dog Group:

(ed. note- these aren't dogs that "sniff out" drugs, these are dogs that "sniff" drugs).
"Schlitz"
The Goofy Group:
"Dave"
The Back Off Really, Really Fast Group:
"Bruno"
The Hyperthyroid Group:
"Larry"
The It Might Be A Dog But I'm Not Sure Group:
"Urkel"

The Older Than Methuselah Group: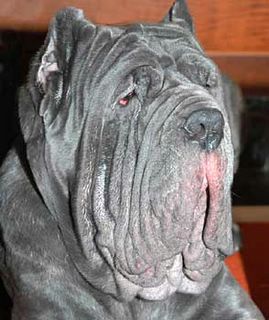 "Wilfred Brimley III"
The Over/Underbite Group: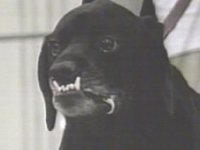 "Floyd"
But, of course,

Best In Show

went to the winner of

The Just Plain Ugly Group:
"Sam"
(This award is, of course, posthumous, as old Sam passed away November 18, 2005, at the ripe old age of 15).